Wednesday, July 13, 2022 / by Your Home Sold Guaranteed Realty Services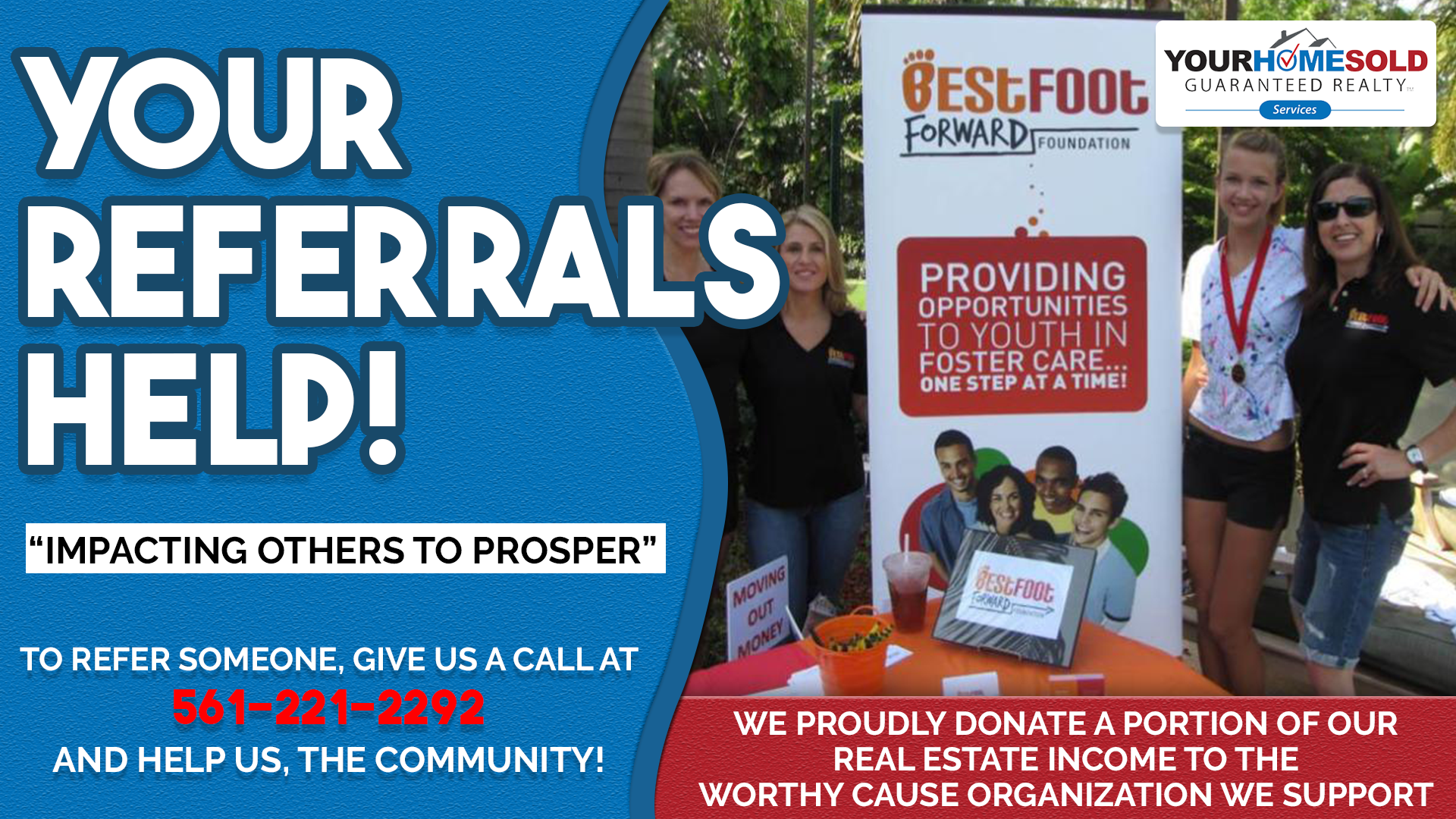 YOUR REFERRALS HELP THE KIDS…


When Mark & Kristin found Best Foot Forward, they knew it was the perfect non-profit organization for them to get behind. BFF mentors kids in Palm Beach County and South Florida, and the children range from kindergartners through college age. They help these kids maximize their potential in school by offering academic programs, support, and guidance.
Mark and Kristin are extremely passionate about this great non-profit organization.

Your Home Sold Guaranteed Realty Services is on a mission to raise $25,000 for the Best Foot Forward Foundation of Boca Raton, and is dedicated to donating a portion of each home they sell to them. Best Foot Forward of Boca Raton has a quest to empower foster care youth, and maximize their potential by providing essential academic support and guidance.

Please Contact me or Pass on my info! 561 - 221 - 2292
Go Serve Big!