Friday, July 8, 2022 / by Your Home Sold Guaranteed Realty Services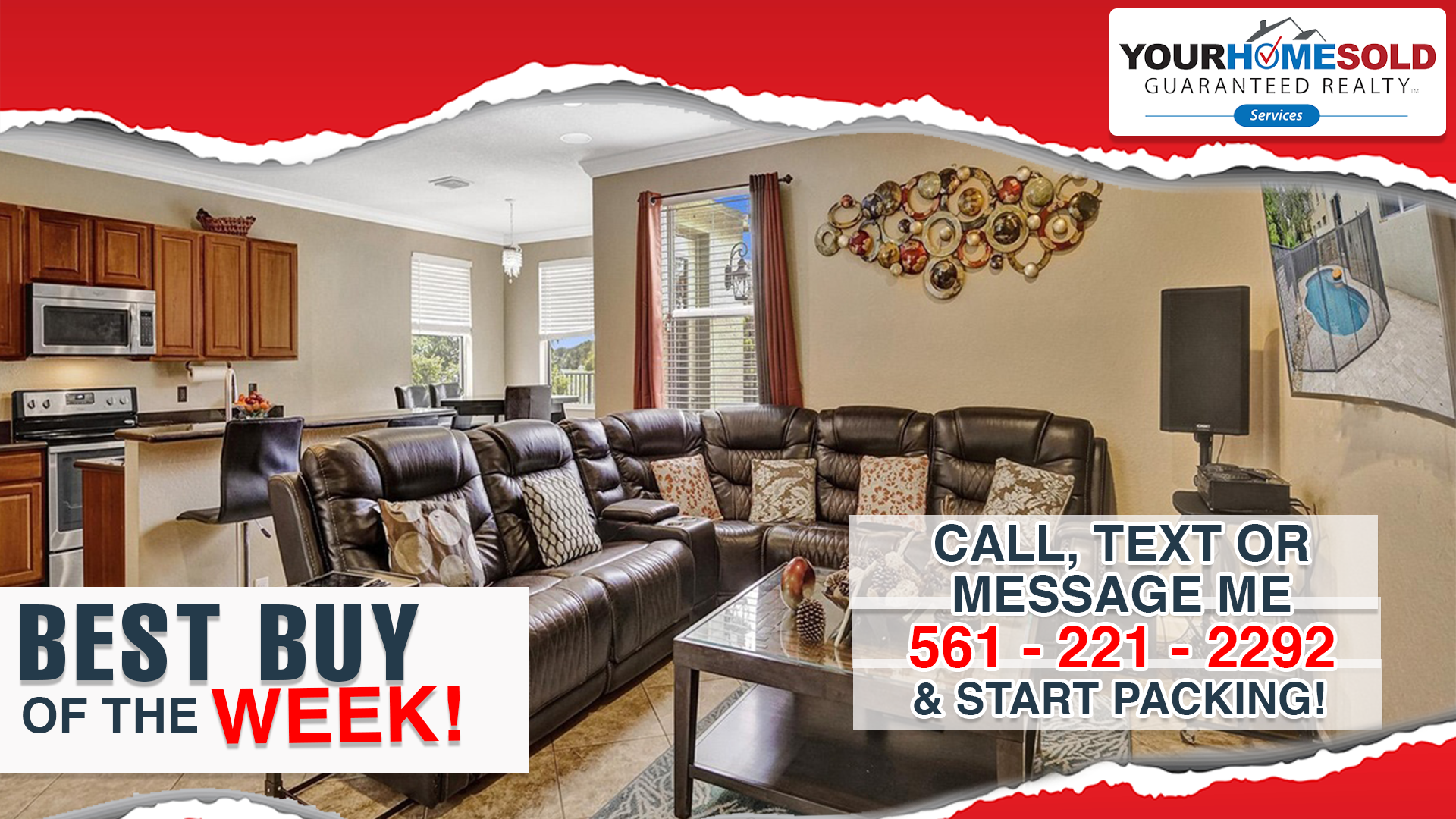 Best Buy of The Week!
For You or Anyone, You Know Interested in Increasing Wealth with Real Estate!
• It Has a Beautiful Remodeled Kitchen
• It Has a Private Large Back Yard
• It Has a Swimming Pool
• It Has a Large Living Room

If you're looking to buy a home, it's important to have current and accurate knowledge of what area homes are listed for.
With advance access to the hottest listings
in your specific price range, you'll be able to beat out other buyers and negotiate to get the most home for the least money.


Here's how it works: You will receive a FREE report, with photos, which identifies the best buys on the market in your desired price range and location. This insider information, sent to you in a simple, efficient format at no cost or obligation, will give you a huge advantage over other buyers in the marketplace.

Get a Free List of Today's Hottest Homes with Pools! Simply contact me or share my info with anyone you know considering buying or selling! Thanks!!!

Your Home Sold Guaranteed Realty Services
Call, Text or Message Me Direct! And Start Packing! 561 - 221- 2292

Remember, your referrals change lives! We donate a portion of our income on every home sale to help those who need help the most!


When you buy or sell with Your Home Sold Guaranteed Realty Services, Great Worthy Causes Benefit! If you or anyone you know is considering making move in the next little while, give me a call or pass on my contact info.

Contact me for details 561 - 221- 2292
*Conditions apply.

Click the link for more info about this blog:
https://www.palmbeachbrowardhomes.com/info/hotlist-of-homes-with-pools